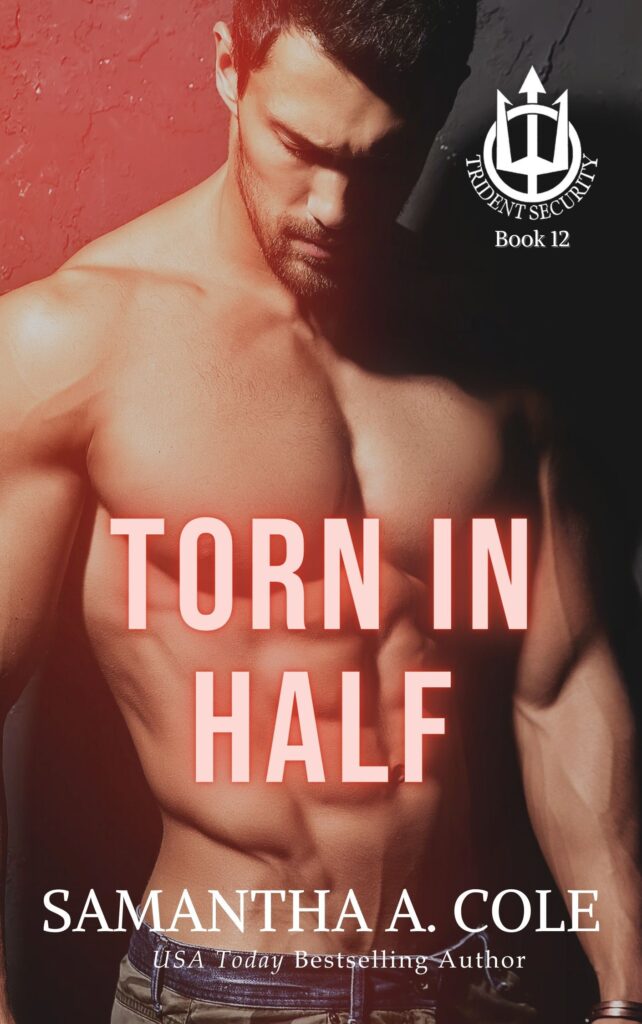 Trident Security #11
August 17, 2019
Suspenseful Seduction Publishing
Available in: e-Book, Trade Size
Torn In Half
Retired Navy SEAL and current private-security operative Ian Sawyer had never expected to have a child, much less a wife, but his beautiful Angie has changed all that. Her due date is only days away, and his anticipation outweighs his anxiety, thinking about holding his firstborn.
But as he's learned the hard way, life throws curveballs at the worst possible moment. A frantic phone call in the middle of the night is the beginning of Ian's nightmare. He has to wake his brothers and teammates, leave his wife's side, and fly halfway around the world to save the only other woman who could bring him to his knees—his mother.
***The Trident Security series contains elements of the BDSM lifestyle, sensual romance, nail-biting suspense, and happily-ever-afters.
**The books of the Trident Security series and its spino