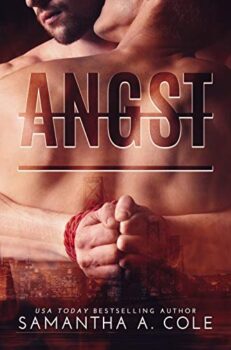 The Collective #7
May 21, 2019
Suspenseful Seduction Publishing
Available in: e-Book, Trade Size (reprint)
Angst
Quinn and Carson's long-term D/s relationship is on the rocks. Between Quinn's job as a US Marshal and Carson's as the Head of anesthesiology at San Francisco's only trauma center, they haven't had much time together lately. Quinn's aversion to discussing what's bothering him doesn't help matters.
When all hell breaks loose in the city, riots, dirty cops, and a missing woman put Quinn and others in danger. Carson discovers trying to get his lover to open up to him might be the least of his worries. Before he can salvage their relationship, will he lose the love of his life forever?
Are you ready to find out what all the buzz is about?
We've set the stage, created the characters, and fashioned a world full of twists and turns. Now it's your turn to sit back and immerse yourself in this incredible series. Each episode weaves the characters and storylines of our standalone novels together to give you an epic crossover series.
No one is safe as corrupt politicians and dirty cops rule the street. A child's death puts targets on the backs of those in law enforcement and sets two cities ablaze with riots. When the police chief's daughter is kidnapped amid the chaos, will the Collective solve the case and rescue her in time?
Originally published October 2018 in eBook.